Aright Danube, beyond the walls…
Interactive walks in Szentendre
Ister is the ancient name of the Danube. The river has played and still plays an important role in the life of Szentendre. The river was a defensive line in Roman times, it provided a livelihood for the South Slavic peoples fleeing here,… Even today it is the jewel of the city.
We started our walks to show Szentendre such a way as you perhaps might have never seen so far. Not only do we want to visit the much-mentioned, well-known places of the city with our dear visitors, but we want to show lesser-known, exciting places, introduce past and present interesting personalities, tell old legends, taste local flavors, in short, show the hidden but wonderful faces of the city.
As a host, personality is important to us so that all our guests feel at home on our walks, so we are always prepared with a few surprises during our tours to make their visit even more memorable.
Be our guest!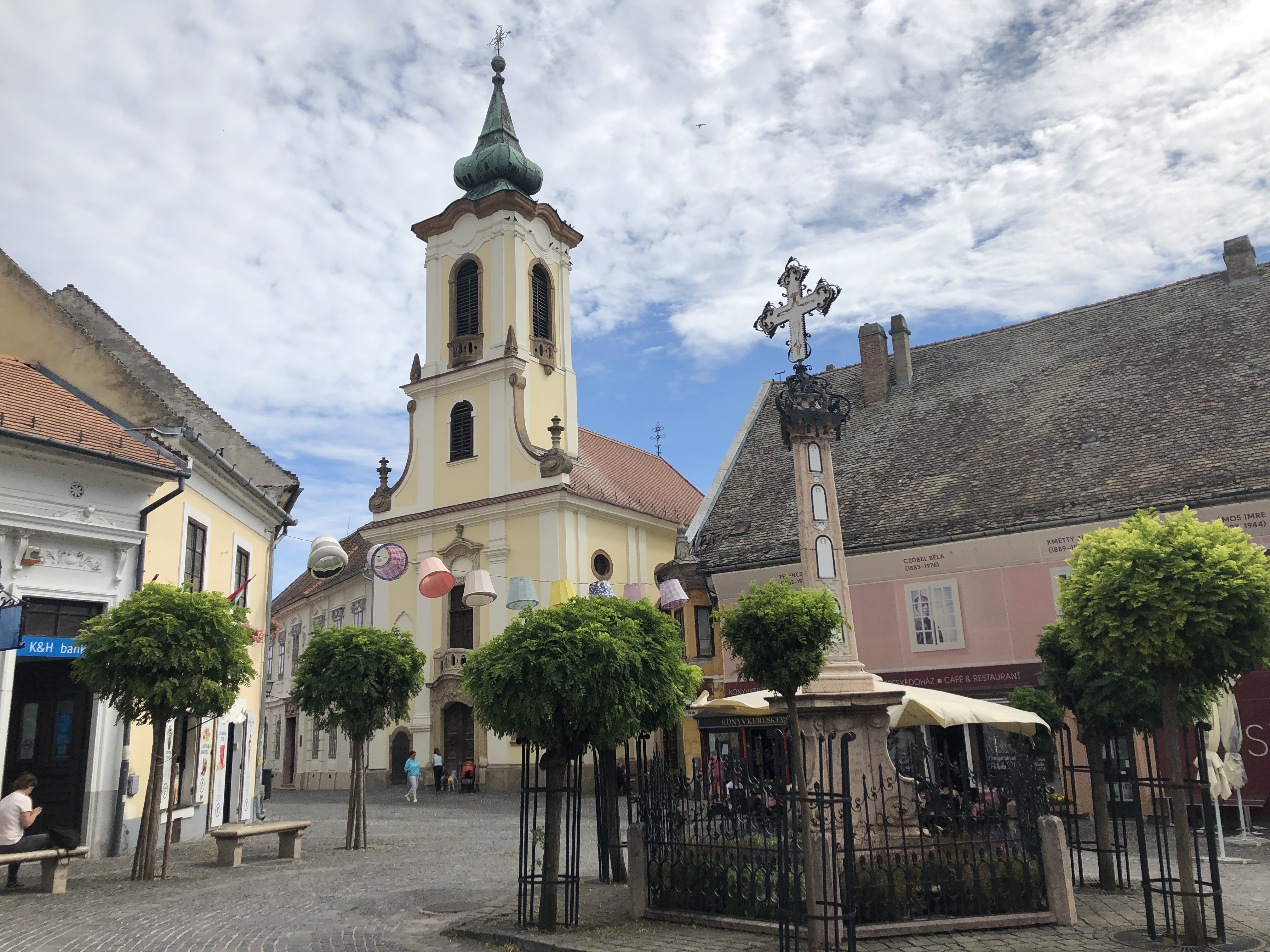 City walks
In our thematic programs we give an insight into the religious, cultural, artistic economic and gastronomic life of the city, we introduce our participants to historical monuments, anecdotes, famous personalities who lived and live here.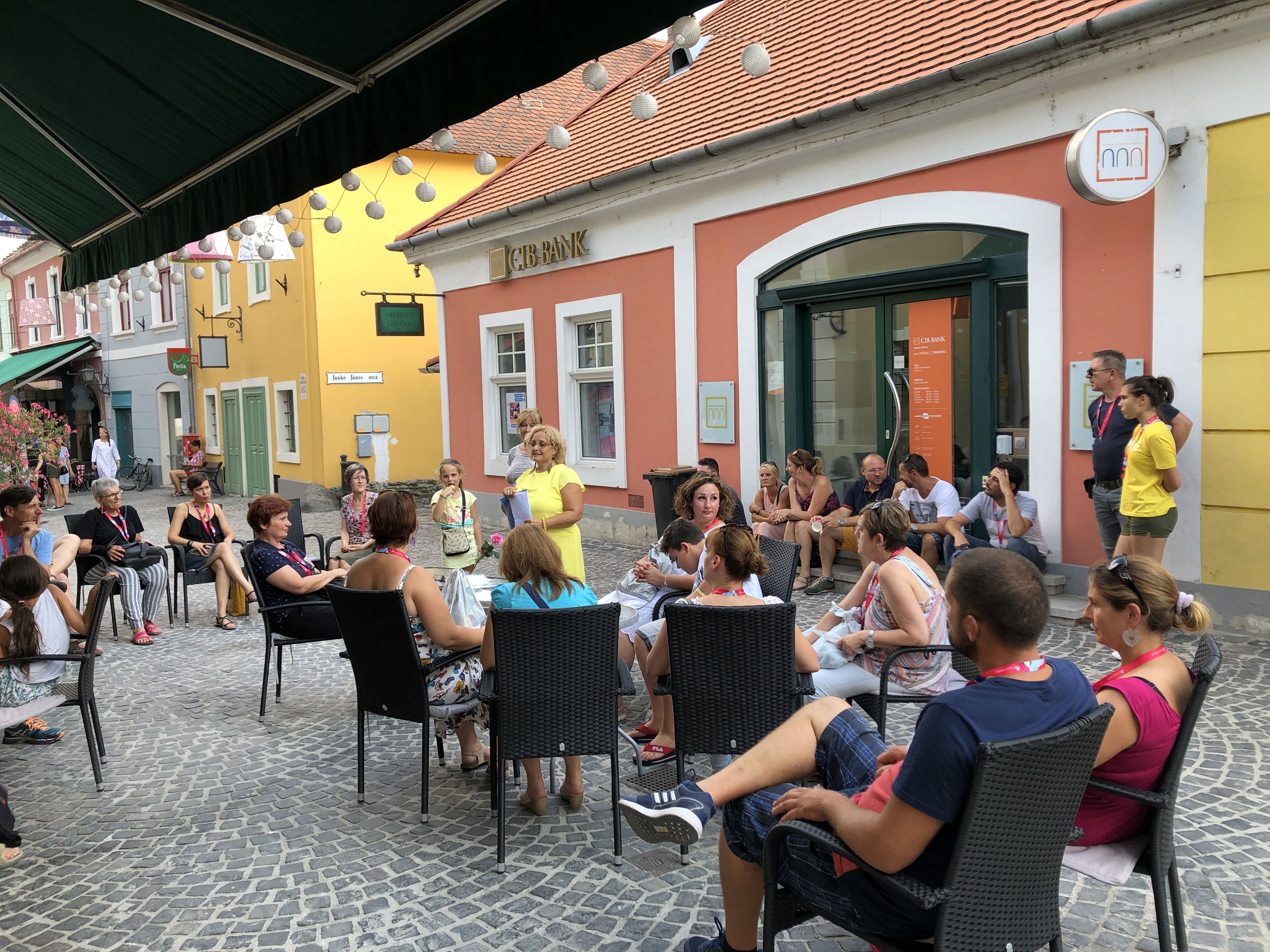 Team buldings and family programs
We recommend our games, which take place in the city and similar like an escaping room, for both adult and children groups. Participants work in a team, use their coordination skills, complete logical and creative tasks while learning about the history of the city. Here, coordinated, organized, accurate work is really important. Stepping out of the gloomy school and office walls, you can forge your team even better in a great atmosphere.
Personalized offer!
If you would like to participate in any of the above programs, please let us know at the e-mail address info@tour-ister.hu , or call us at + 36304362730 and we will give you a personalized offer after discussing the needs and ideas.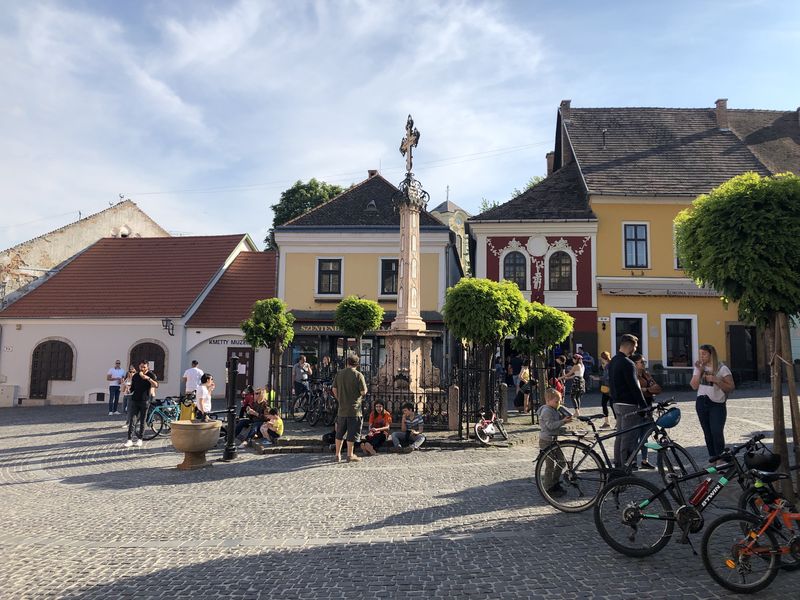 Blessing and curse, or in the footsteps of the symbols of Szentendre
During the centuries-long history of Szentendre, the town has experienced many fortunes and harm, and traces and symbols of which can be found in the city. Sculptures, seemingly insignificant building details, crosses, hidden frescoes, flood signs hide in the exciting streets and alleys of Szentendre. Statues, details of buildings that seem insignificant, crosses, hidden frescoes, flood signs hide in the exciting streets and alleys of Szentendre. Our experienced tour guide tells the story of these symbols, the secrets of the city. During the walk, participants will be involved in exploring the city with interactive, playful tasks. At the end of our one-and-a-half hour tour we surprise all our guests with a gift. Children (from 7 years old) are welcome to walk. We also prepare special, age-specific tasks for them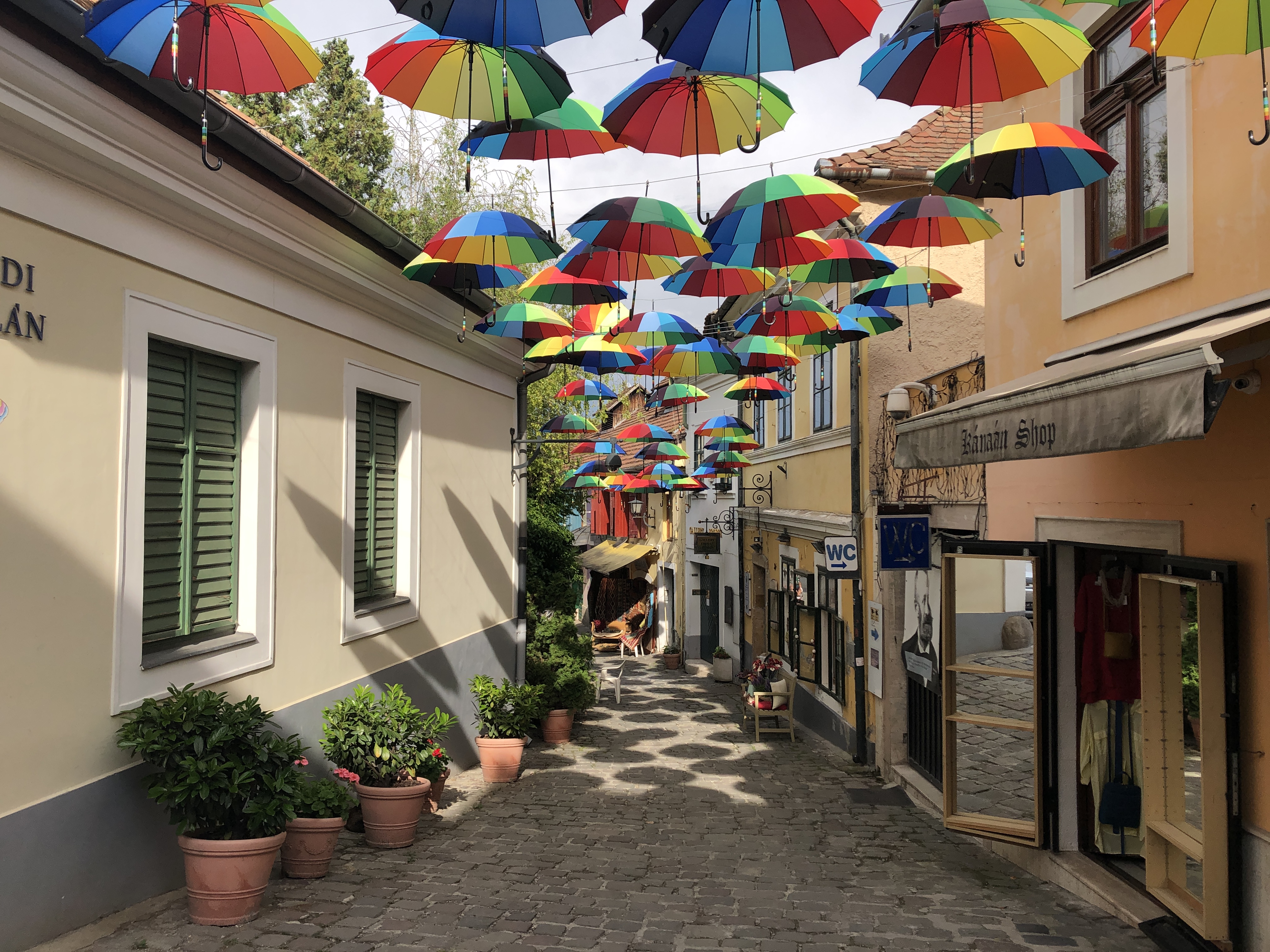 Colors-flavors-sounds and other wonders , The treasure of Szentendre
On our exciting walk, we will discover the treasures of Szentendre with the help of our various senses. We will taste the typical dishes of the city, discover the hidden corners of the city, listen to the typical music of the city and … But we don't tell everything in advance! We look forward to seeing you! Walk with us! Are we experiencing ??? set the city together!
At the end of our walk we will surprise all our dear guests with a gift.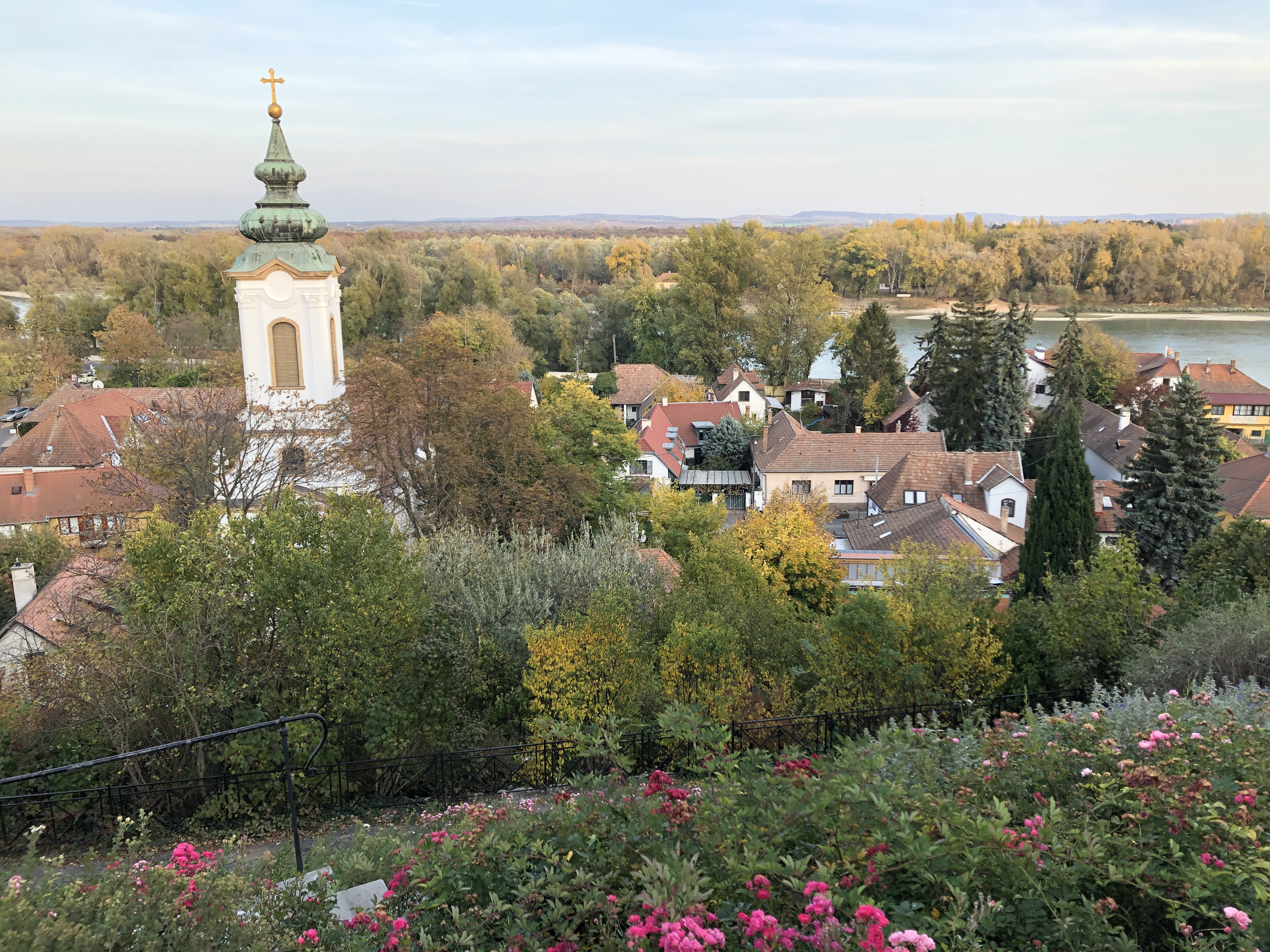 Serbs – Everyday life of a Serbian Orthodox monk
Why did the Serbs come to Szentendre? What role did they play in the life of the city? How were they celebrated? What were their habits? How did the Orthodox religion define their lives? Do Serbs still live in Szentendre today? We answer all these questions on the walk and also meet a Serbian-Orthodox monk whose life we can get a glimpse of. Of course, the surprise we serve our dear guests on all our walks is not to be missed either.
Those who lead the tours: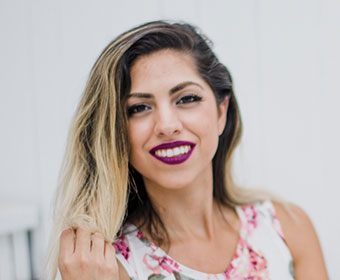 Although I am a language teacher, life has brought me on my way to guiding me over and over again since I was a college student. I visited Szentendre a lot, but I got to know the city even better when my family and I moved here and started working at Tourinform as a local tour guide. I led city walks, invented treasure hunts for schools, team building for companies. I got to know the hidden corners of the city, interesting stories, dear people. The city became my passion. I had a great desire and still today to show it to as many people as possible and to love this city with as many people as possible.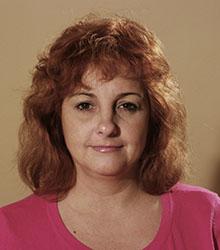 Krisztina Kovács
tour guide
Hospitality and tourism have been an integral part of my life since I was a child. I come from a multi-generational hospitality family, therefore there was no question that I was studying in this field. But fate eventually led me to marketing communications and multinational companies for a long time, but events and gastronomy were still part of my job. Then a new love brought me not only a new family, but also a new place to live, the always adored and admired Szentendre. We started our own business: we run a cooking school here, which is already 7. has been operating successfully for years. I have loved the city ever since, every day it is like vacationing here and discovering its beauties and secrets with admiration mixed with admiration every day. I would also like to share these discoveries with visitors to us, possibly through gastronomy. I used to go on gastro tours, we took part in city events and now …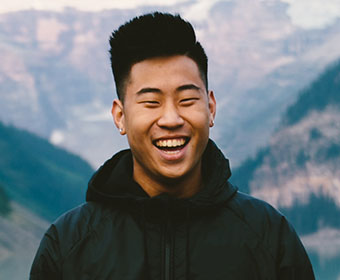 Nilson Smith
experience safe